| Size | Unit Details | Price | |
| --- | --- | --- | --- |
| | | | |
| | | | |
| | | | |
| | | | |
| | | | |
| | Outdoor RV/Trailer, Outdoor | | |
| | | | |
| | Outdoor RV/Trailer, Outdoor | | |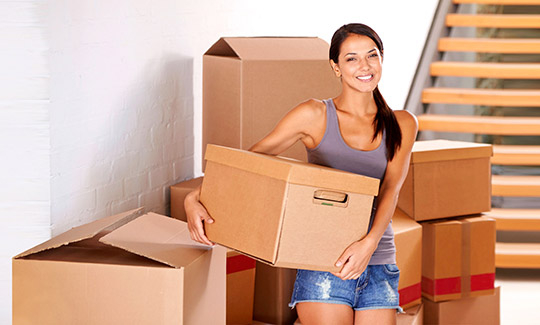 Storage Units in Bowling Green, OH
At All Size Storage, maintaining a clean and secure environment for our clients to store their most valuable belongings is our main goal. Choose from a variety of unit sizes to store your extra household items, business equipment, or excess furniture. Outdoor parking is also available in two sizes to accommodate most recreational vehicles and trailers.
Our units are clean, updated and ready to hold your items. Your items will be secured safely indoors 24 hours a day, 7 days a week. Our goal is to be the most secure and trusted storage facility in Bowling Green, Ohio.
If you're interested in keeping a storage unit for an extended period, our flexible month to month leases are a great affordable option.
Check Out What Our Customers Are Saying
Find All Size Storage near your Bowling Green home or office. We're located right next to Route 6 and Interstate 75 near Snook's Dream Care and Wood County Sheriff Office. Our units are new, clean, and worth the drive from Bradner, Wayne, Cygnet, Perrysburg, Luckey, Haskins, Findlay, and other surrounding areas of Northwest Ohio.
From downtown Bowling Green, OH:
Head east on W Wooster St toward S Main St

Turn right onto S Main St

Turn left onto 101/E Napoleon Rd

Turn right onto S Dunbridge Rd

Turn left onto Victory Ln

You've arrived at All Size Storage
Get on I-75 S/US-23 N from Sandusky St

Head northeast on E Indiana Ave toward Elm St

Turn right onto Locust St

Continue onto Sandusky St

Turn right onto the US-23 S/I-75 S ramp to Dayton/Ann Arbor

Follow I-75 S to US-6 E in Center Township. Take exit 179 from I-75 S

Merge onto I-75 S/US-23 N

Keep left at the fork to continue on I-75 S, follow signs for Dayton

Take exit 179 for US-6 E toward Fremont

Continue on US-6 E. Drive to Victory Ln in Bowling Green

Turn left onto US-6 E

Turn left onto County Home Rd/Dunbridge Rd

Turn right onto Victory Ln

You've arrived at All Size Storage
Head north on Plin St toward Lightner St

Turn right onto Church St

Church St turns left and becomes OH-281 E/N Main St

Turn left onto US-6 W

Turn right onto County Home Rd/Dunbridge Rd

Turn right onto Victory Ln

You've arrived at All Size Storage
Get on I-75 N from N Main St and W Trenton Ave

Head west on Center St toward N Main St

Center St turns right and becomes N Main St

Turn left onto W Trenton Ave

Turn right onto the 75 N ramp

Follow I-75 N to US-6 E in Center Township. Take exit 179 from I-75 N

Merge onto I-75 N

Take exit 179 to merge onto US-6 E toward Fremont

Continue on US-6 E. Drive to Victory Ln in Bowling Green

Merge onto US-6 E

Turn left onto County Home Rd/Dunbridge Rd

Turn right onto Victory Ln

You've arrived at All Size Storage